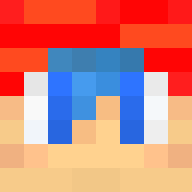 Joined

Aug 12, 2021
Messages

3
Points

3
Warning! Allocating more than 2/3 of your total installed ram could cause LAG!
To allocate more RAM to Minecraft, follow the steps I've provided below:
Open Minecraft Launcher
Go to Installations
Hover over the version(installation) of Minecraft you want to allocate more ram to.
Click on the ... to the right of the installation. Click on Edit
Click More Options
Under JVM ARGUMENTS there should be something like -Xmx1G or -Xmx2G or something like that.
Change the number there to how much ram you want to allocate in gigabytes.
Click Save
Restart Minecraft(if playing)
Open Minecraft on that installation
Open any world or server
press f3 when in the world or server on the right of the screen it should say Mem with some numbers
if the right most number says how many MB(Math:GB Allocated Times 1024=MB allocated) you've allocated, youve done it correctly. if something isn't right tell me.