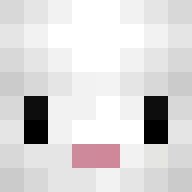 Bunnystrator
System Administrator
Joined

Jul 19, 2020
Messages

306
Points

28
Location
Website
Hey!
It's been quite a while since our last dev blog, and a lot has changed since then. Hopefully, there won't be as big of a gap between now and the next dev blog, but only time will tell. We've improved existing systems, branched out and created new systems, and have made a ton of improvements all throughout the server. First though, like the last, here's a small rundown on some of our technical statistics...
▶ Technical Statistics
Last time it was the text that we put out for the statistics, this time it's a preview of our admin dashboard so you can see exactly what we see.
▶ NetSync Changes
NetSync is still the entire core of Towncraft and how it operates, but we've decided to branch out a bit more when it comes to plugins and not depend on a single one for everything. While we love NetSync, it's massive and can get confusing sometimes...
The majority of the things NetSync does is now manageable through our website, making things extremely easy to bring updates to things out to servers all at once. From editing individual server settings to managing player data and mails. Our website has expanded quite a bit in the last year.
Here's an example of what your Player Flags (/pflag) look like for admins on the website:
▶ Minuma - Our new Language System
Pretty soon we'll be rolling out an update that lets you all choose what language you want NetSync and some of our other plugin's messages to be in. Since Towncraft is only an English server, for now, we'll only be supporting English and a few meme language options like OwO, Pirate Speak, and Elvish.
From my /boop command, we first start by creating an enum of messages we'll be using, some of them are used more than once like the
SYNTAX_ERROR
while the ones directly for each command are labeled as such.
%SENDER_NAME%
, we need to actually replace that so it actually includes the sender's name rather than... just... a placeholder...
▶ Cardinal
Cardinal is one of our "newer" systems that we added earlier this year to automatically answer questions in chat that players ask. Cardinal checks players' messages to see if they include all of the search string words. For example for "change time in creative," you can either say "how do i change plot time in creative" or "how do i change the time in creative" and Cardinal will respond to both!
▶ Minigames and GameVote
While you may know we have many different minigames on Towncraft, we're constantly expanding and pushing updates to some of them. Currently, our list is quite extensive for ones we plan on implementing and our Game Master, Brent, is at work making them a reality!
NEW
have been custom coded and added all in the month of May, and we're not stopping there! Each game has a minimum amount of players that need to be queued, and once it's there and the timer runs out, let the games begin! You're automatically sent to one of the minigames servers with that game ready for you to play.
▶ NetUp and SpinUp
NetUp is what manages all of the plugins on Towncraft while SpinUp handles spinning up servers on the fly (hence the name). NetUp will automatically update plugins on the servers if they're outdated and manages a lot of other things like automatically downloading plugins from our list of plugins, scanning servers and notifying us if a plugin is having issues, and logging all used plugins that are active at the time. SpinUp, on the other hand, is what will tie directly into GameVote to spin up minigame servers whenever they're needed, along with handling the servers in general.
Here's an example of what NetUp's Plugin Database looks like from our view:
▶ Conclusion
Make sure to let us know in the replies if this dev blog was interesting enough for you all and what you'd like to see in our next one which will hopefully be before 2023... We might make smaller dev blogs about new and upcoming systems like Minuma or if we make something new. Feel free to ask questions in the replies if you would like to know anything more about some of the stuff we've talked about here, and I'll try to reply to them!