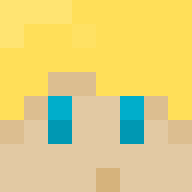 Joined

Nov 4, 2020
Messages

1,124
Points

63
Location
Website
"Bestseller!"
This would be a reference to Minecraft being the best-selling video game of all time.

"Catchy!"
The game is very fun, so that's why I chose this.

"May contain flying squids!"
This one is a reference to a bug where squids could fly.

"Don't hit the llamas!"
I decided on this one because llamas will spit at you if you hit them.

"Over 1 trillion views on YouTube!"
Minecraft has over 1 trillion views on YouTube.

"32 chunk views (if supported)!"
If you are running 64-bit Java and have enough free memory, the maximum render distance is 32 chunks. This one would only be on Java Edition.
Last edited: